Just when I'm finally able to put a series of fences together with the right pace, balance and distance, don't you know my tendinitis rears its ugly head and literally stops me in my tracks!
My "tennis elbow," which is really "riding elbow," is a painful injury that's been plaguing my right arm for the past twelve months. It was nearly mended after my third, and according to my doctor, 'last,' cortisone shot. But alas, on my trip back to Boston from San Francisco I tore it again putting my luggage in the dreaded overhead bin.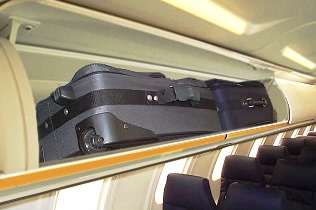 So what's a girl to do with one bad arm when training to compete in a Grand Prix? Ok, Ok – in all reality a .85 meter course at Fieldstone Show Grounds (Halifax, MA) this summer.
I decide I have three options:
1.       Stop riding for a while to give it time to heal.
2.       Ride with one arm (think Western reining).
3.       Ride with both arms but with a really light hand, using more seat and leg. Note: This is actually the proper way to ride and what I'm supposed to be doing all along…hmmm.